We, sponsors of these stay-at-home events and the April3inIV Challenge, strive to provide important information and education while encouraging fun and mitigating risk are collaborating to ensure that students, especially those in attendance on April 3rd – in Isla Vista remain safe. Safe from contracting and spreading the COVID19 virus. Our goal is to provide resources to students to be able to make the best decisions possible on April 3 and beyond. Isla Vista is, in and of itself, a community. To us, Isla Vista is a Beloved Community that many call home and which we want to continue to thrive.
Stay and Play
https://recreation.ucsb.edu: UCSB RecCen will be hosting virtual party games on Saturday April 3rd from 3pm-6pm. It's free for the community and features $1,000 in prizes
---
Virtual Concert
AS Program Board will be hosting a virtual Warm Up concert at 8pm PT on Saturday April 3rd. Free for UCSB Students. There will also be a giveaway for an iPad and other prizes if you attend the virtual concert. Please check out @asprogramboard on Instagram for more information!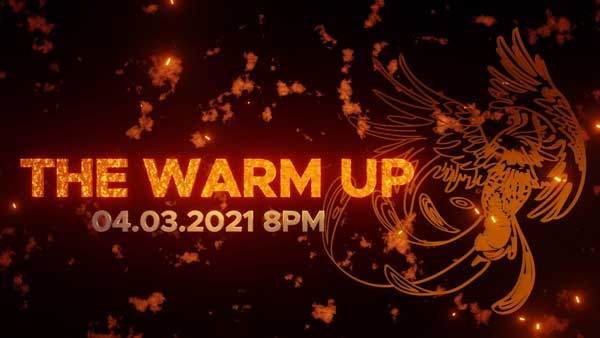 Free COVID Testing
Free COVID-19 testing will be available every Friday and Saturday from Noon-5pm. at the Isla Vista Theater. The first 100 participants on April 3rd will receive a $25 DoorDash Voucher from the IVCSD.
---
Like us on Facebook: EVPLA Facebook Page
Follow us on Instagram: UCSBEVPLA
Friday, April 2nd through Sunday, April 4th
Campus officials have worked diligently to develop a parking plan to help ensure the safety of our campus community of students, faculty, staff, and others who are authorized to use campus facilities during the April 2-4 weekend 2021. The California Department of Public Health COVID-19 orders require UC Santa Barbara to restrict access to campus. Visitors are not permitted on campus outside of designated coastal access areas. Additional measures will be put in place to discourage unauthorized use of campus parking facilities to gain access to Isla Vista during the weekend.
---
Campus Parking Restrictions Effective Friday, April 2 and Saturday, April 3
the campus will be closed to overnight visitor parking. Campus checkpoints will be set up beginning at 5:00 pm on Friday, April 2 and will continue as needed throughout the weekend in order to provide safety and security to the campus. Unauthorized vehicles will be denied access without prior approval.
---
In order to park on campus overnight on the dates identified above, all vehicles must display a valid "Reserved", "A", "B", "C", "H", "22 IVA", "38 IVA", or an Annual "Night & Weekend" Parking Permit.
---
Daily, Visitor and 15-Day Permits issued from the Permit Dispensers will lapse at Midnight, Friday, April 2 and Midnight Saturday, April 3. These permits are not valid for overnight parking. Unauthorized vehicles parked overnight on campus are subject to a $300 citation and having the vehicle impounded at the owner's expense. The enhanced parking restrictions will cease between the hours of 7:30 a.m. and 5:00 p.m. to allow for normal business on campus.
---
As in previous years, a number of our campus parking locations are subject to closure and access will be limited to support enhanced safety and security measures.
In addition to parking lot closures, traffic in and around the campus will be impacted. Access to El Colegio Road and/or Isla Vista may be closed for safety reasons if deemed necessary by law enforcement. If roads are closed, proof of residency may be required to enter. Certain roads in Isla Vista will be barricaded and closed to vehicular traffic.
---
Departments with special parking needs over the April_3_inIV weekend should contact Chris Zbinden, TPS Guest Services/Enforcement Manager, via email at chris.zbinden@ucsb.edu as early in advance as possible. This will allow us to better plan the logistics of parking to meet your needs and hopefully help you avoid any difficulties with parking.
---
We will be making every effort to ensure the safety and security of our community on April_3_inIV weekend. This is a top priority for our campus.
Actions Everyone Can Take to Keep Our Neighbors Safe Now:
Get tested as soon as possible if you return from travel
Quarantine for 10 days and get tested when returning from out of state travel
Make it a regular habit to get tested this Spring, even without symptoms
Wear a mask at all times when outside your home (even if you're vaccinated!)
Avoid large maskless gatherings like the plague
Cooperate with Public Health and Student Health disease control teams
Sign up for a vaccine once it's your turn. Everyone over the age of 16 will be eligible April 15th; myturn.ca.gov or call 2-1-1 option 4
COVID-19 Local Testing Options:
Isla Vista Theater
Every Friday & Saturday
Testing Times: 12pm-5pm
Everyone is eligible
No appointment needed
No out-of-pocket cost
No ID needed and your privacy is protected
UCSB students can obtain testing on campus with appointment (without charge weekdays): https://studenthealth.sa.ucsb.edu/home/coronavirus/covid-19-asymptomatic-testing
Find more options for testing at: https://publichealthsbc.org/testing/
County Ordinances in effect during April 3 in IV- previously known as Deltopia
IV and UCSB Beaches closed April 2nd-April 4th AND April 9-April 5th
Festival Ordinance 6pm-7am April 2nd-5th. No hosted gatherings or amplified music/noise of any kind. Fine of $500.
COVID health ordinance and restrictions
If You See Something, Say Something
Gathering limitations are enforced
Report Violations of the County Health Order (ex. Private parties, large or small, of people not in the same household, unmasked and not socially distanced). UCSB and SBCC students may face disciplinary action, and tenants may face action from their landlord
More information here: https://islavistacsd.ca.gov/report
Fastest response: Use the non-emergency dispatch number (805-683-2724) and say it is a "disturbing the peace" call.
Know your laws
If you or a friend has received a citation, please visit the AS Legal Resource Center (free for UCSB students only) to seek legal education.
Below is a list of some of the most common citations and arrests made during Halloween in Isla Vista. Ordinances you should pay special attention to during Halloween are listed here. For a more exhaustive list of laws and ordinances typically responded to by the Isla Vista Foot Patrol, please visit their website here.
---
MINOR IN POSSESSION OF ALCOHOL (MIP) (25662 B&P)
Definition: Any person under the age of 21 years who has any alcoholic beverage in his or her possession, closed or open, on any street or highway or in any public place or in any place open to the public is guilty of a misdemeanor.
Consequence: An MIP citation requires a mandatory court appearance, as well as a mandatory suspension of your driver's license for a year, up to $465 in fines, or proof of completion of an educational program.
Additional guidance and commonly asked questions from the AS Legal Resource Center:
Question: I was on private property when I was drinking at Déjà vu. How is this "in public"?
Answer: The most common question regarding DIP citations is about the "in public" requirement and what that means. "Public" means a lot of things and is defined and interpreted very broadly. It can mean being on a public street, being in a public place (like Giovanni's or Déjà vu), being in a common area on private property that is open to public access (like a quad are or walkway to apartments), and being visible from a public vantage point (like sitting in a living room with the door open that faces the common area of the building, or on a balcony that is visible from the street). It can also mean being at a house party that is open to the public ("open parties") even if you are inside the house and not visible from any public vantage point. An "open party" is treated the same as Giovanni's or Deja Vu because any member of the public can enter. If something is open to the public that means the cops can enter, too.
Follow-up Question: What if the drink wasn't mine? Or what if I didn't drink from the cup/bottle?
Answer: The second most common question involves questions regarding ownership and consumption of the alcohol. It doesn't matter. The law does not require it to be yours or for you to drink from the container. The law requires that you be "in possession," which leads to the third most common question: "what does it mean to be in possession of alcohol?" "Possession" means that the container of alcohol is within your area of control. It doesn't mean you literally have to be holding it (which is why some students receive citations even though they set the cup down on the ground or table near them). If you have a container with alcohol within your proximity that you could reasonably reach for, then you are in "possession" of it. If there is another person who is within the same distance from the container as you, then it is between the two of you as to who wants to take responsibility for the container. One of you will be cited, if not both.
---
DRUNK IN PUBLIC (DIP) (647(f) P.C.)
Definition: Any person who is found in any public place under the influence of an intoxicating liquor, drug, controlled substance, or any combination thereof in a condition where he or she is unable to exercise care for his or her own safety or the safety of others, or by reason of being under the influence interferes, obstructs or prevents the free use of any street, sidewalk, or other public way (e.g., passed out in a public place), is guilty of a misdemeanor.
Consequence: A person arrested for this offense usually spends the evening in county jail and may be convicted of a misdemeanor (which will appear and remain on your criminal record and affect your applications for grad school and jobs in the future).
Additional guidance and commonly asked questions from the AS Legal Resource Center:
Question: I was walking down the street after a party and a cop stopped me and cited me for drunk in public, 647(f). I wasn't doing anything, and he didn't test my blood alcohol level to see if I was a .08 or above. How can I be drunk in public?
Answer: The most common questions about DIP citations involve "how drunk do you have to be to be cited?" The standard is that you are so intoxicated that you are a danger to yourself or others, and are in public. If you are throwing up or passed out at your house you are not drunk in public, but if you are walking down the street you are ripe for picking by the IVFP. Most citations would never meet the standard for DIP, but there is no consequence to the officer for giving you a citation that is later thrown out in court. Typically, a student who receives a DIP falls within a few categories of conduct: passed out; stumbling home, and isn't sure exactly where home is; walking alone late at night with alcohol on his/her breath; walking with a group of people but is clearly being held up by 1 or more among the group; vomiting into a planter or trash can; and/or acting in a way that a sober person would not.
The law requires that when an officer issues a DIP he must take the individual into custody until they sober up and can care for his or herself. This is a safety issue, not because the officer wants to be mean to you. If you are too drunk to care for yourself, then you should not be left alone. It is for a judge or jury to determine whether you really were too drunk by legal standards. No test is taken to measure your BAC, and there is no requirement that it has to be taken. It is objective observations by the officer that support the citation.
---
FURNISHING ALCOHOL TO MINOR (25658 B&P)
Definition: Every person furnishes (sells, provides or gives) or causes to be sold, furnished, or given away, any alcoholic beverage to any person under the age of 21 years is guilty of a misdemeanor.
Consequence: This violation requires a mandatory court appearance, a potential misdemeanor conviction, and a fine imposed at the discretion of the judge.
---
DISTURBING THE PEACE/DISORDERLY CONDUCT (415 PC)
Definition: Any person who: (1) unlawfully fights in a public place or challenges another person in a public place to fight (415(1) PC); (2) maliciously and willfully disturbs another person by loud and unreasonable noise (415(2) PC); or (3) uses offensive words in a public place that are inherently likely to provoke an immediate violent reaction (415(3) PC).
Consequence: Imprisonment in the county jail for a period of not more than 90 days, a fine of not more than $400, or both.
---
URINATING OR DEFACATING IN PUBLIC (SBCO Sec. 24-34)
Definition: It is a misdemeanor for any person to urinate or defecate in or upon any street, sidewalk, alley, plaza, park, beach, public building or public maintained facility, or any place open to the public or exposed to public view. This section shall not be construed so as to prohibit lawfully constructed restroom facilities designed for the sanitary disposal of human waste.
Consequence: An infraction citation punishable by a fine at the discretion of the court.
Additional guidance from the AS Legal Resource Center: Santa Barbara County has a local ordinance that addresses individuals who urinate in public (see above). Some people receive citations for illegal dumping, which is a California state law (374.3(a) P.C.) and is not applicable to urinating in public. If you receive a citation for illegal dumping the fine is quite high (up to $1,000 plus court fines), but luckily our courts understand the county ordinance is the correct violation and will correct the citation at court. Doing this act in public means you are in view of someone standing at a public vantage point (like street or sidewalk). You can receive a citation even if you are on private property (like in someone's driveway) as long as you are visible from a public vantage point.
---
POSSESSION OF AN OPEN ALCOHOLIC CONTAINER (SBCO Sec. 36-3)
Definition: No person shall have in his or her possession on any public street or public area any bottle, can, or other receptacle containing any intoxicating liquor which has been opened, or a seal broken, or the contents of which have been partially removed.
Consequence: An infraction citation punishable by a fine not exceeding $100 (not including court fees) for first violation. The fines increase for subsequent violations.
Additional guidance from the AS Legal Resource Center: If you have an open container of alcohol and you are in a place where alcohol is not permitted (regardless of how old you are), then you are in public with an open container. "Public" doesn't mean the same as it does for MIP (Thank God!). Rather, it means being on a street, at the beach or in a park where alcohol is prohibited. If you are in one of these places, but have a special permit allowing you to have alcohol at your event, then as long as you present the permit you will not be cited.
Once you are caught there is no chance of talking your way out of it with the cop. Let me repeat that: NO CHANCE OF TALKING YOUR WAY OUT OF IT. You are better off saying as little as possible, giving your correct name and information to the cop, and being cooperative. Let the facts speak for themselves and fight your battle in court, not with the cop issuing the citation.
---
PUBLIC NUISANCE (PARTY) (SBCO Sec. 36-6)
Definition: A party becomes a public nuisance when it results in at least three or more violations of local or state law or ordinance including, but not limited to: battery, trespassing, criminal threats, disturbing the peace, vandalism, arson, MIP, fires, or unlawful fireworks. A party is also a public nuisance when a keg is placed where the public can view it, or when the conduct of persons in attendance results in unsafe behaviors that are likely to cause injury to persons and property (e.g., moshing, throwing objects like rocks or bottles, and crowd surfing).
Consequence: Officers will immediately break up the party. Any person who does not leave is subject to an infraction citation punishable by a fine not exceeding $100 (not including court fees) for first violation. The premises will also be given an infraction citation and fine.
IVCSD-UCPD CSO Safety Stations

Little Acorn Park, 12pm-2am April 3
A free escort home: 805-893-2000
Operates regularly Friday and Saturday Nights 9:45pm-4am @ Little Acorn Park
---
UCSB Health Ambassadors
Little Acorn Park 11:30-4:30pm April 3
PPE and water distribution. Covid-19 safety information
---
More resources for mental health, housing, and COVID-19 safety: 
---
IVCSD-UCPD CSO Safety Stations
in Little Acorn Park, 12pm-2am April 3
a free escort home: 805-893-2000, PPE and water distribution regularly Friday and Saturday nights 9:45pm-4am @ Little Acorn Park
---
More resources for mental health, housing, and COVID-19 safety:
---
---
UCSB Health Ambassadors
Little Acorn Park, 11:30am-4:30pm April 3
PPE and water distribution. Covid-19 safety information
April-3-inIV Challenge: Free $25 DoorDash Vouchers:
SOLD OUT
The Associated Students and the Dean of Students Office are giving away 1,000, $25 DoorDash Vouchers to UCSB Students who complete the following steps.
---
Commit to taking a COVID test during the first two weeks of Spring Quarter.
Commit to wearing a mask in public spaces
Commit to avoiding large gatherings
Read the short UCSB Safety Promise https://mail.google.com/mail/u/0/#inbox/p2?projector=1
Take a picture of yourself (preferably wearing a mask), post it to your social media account and include the hashtag #April_3_inIV.